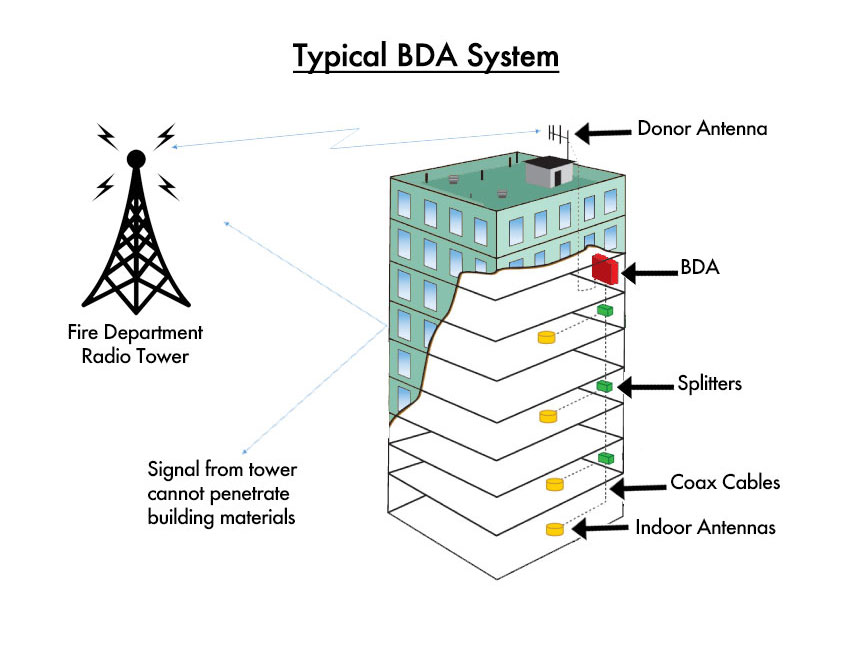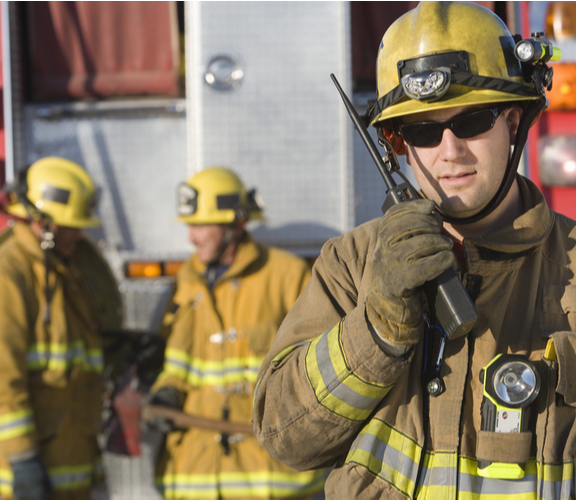 Assisting First Responders
---
Florida's adoption of the National Fire Protection Agency (NFPA) code requiring in-building coverage for public safety radio enhancement systems has caused some confusion among building owners and builders as most were unaware of this new requirement. NFPA 1 Section 11.10.1 specifies that "In all new and existing buildings, minimum radio signal strength for fire department communications shall be maintained at a level determined by the AHJ." By adopting this requirement, fire fighters, paramedics and law enforcement officers will have more effective and reliable in-building radio communications.
How do I determine if my building complies?
There are three primary variables affect radio signal strength inside of your building:
The size of your building
The type building materials
Your buildings proximity to the nearest AHJ radio tower
If your facility has adequate signal provided from the Donor Radio Tower, your building may not require a Radio Enhancement System. Nautilus RF's trained and certified technicians use specialized equipment to measure radio signal strength within the building.  Per the NFPA code, we divide the building into multiple equally sized grids and test signal inside of each grid to determine if it meets the local Authority Having Jurisdiction's (AHJ) criteria.  Grid test results are then entered into a full report that's submitted to the AHJ.  Per NFPA 72 and 1221, all buildings must have a minimum of 95% radio coverage in common areas and 99% in critical areas.
What if my building fails RF grid testing?
If a facility fails the grid testing, local fire officials will usually require that a Radio Enhancement System be installed to increase coverage where needed. Nautilus RF offers turn-key solutions to bring your building into compliance. 
To learn more about Florida Statute 633.202 CLICK HERE or give us a call at (954) 504-8977.
Nautilus RF
Free On-Site Consultation and Preliminary Signal Strength Test